Ceritanya admin mau mengatur ulang isi harddisk pada laptop, salah satunya pada menguninstall program Steam. Tetapi ada masalah terjadi ketika admin berusaha menjalankan proses penghapusannya, malah muncul pesan error:
Windows cannot find 'C:Program Files (x86)Steamuninstall.file exe'. Make sure you typed the name correctly, and then try again.
Dari pesan error ini admin seketika sadar kenapa, sebab Steamnya sendiri admin install pada drive E bukan C, jadi tampaknya ada kekeliruan pada data yang disimpan uninstallernya.
Tentu saja kita dapat seketika tekan kanan > Delete, tapi petunjuk layaknya ini tidaklah rapi dan takutnya malah jadi calon masalah kedepannya. Dapat Steam yang akan jadi aneh atau program operasi tak stabil.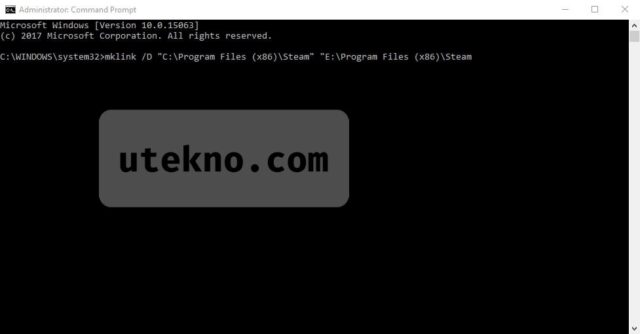 Kalau kamu mengalami masalah serupa, karenanya dapat coba petunjuk berikut. Kita harus command prompt pada hak administrator. Tinggal eksekusi command:
mklink /D "C:Program Files (x86)Steam" "E:Program Files (x86)Steam"
Ingat, sesuaikan drive mana yang jadi targetnya pada kondisi pada komputer kamu, disini admin menggunakan aplikasi drive E.
Ini teknisnya kita akan merancang symbolic link (semacam shortcut) di drive C guna file yang pada drive E. Jadi oleh uninstaller Steam akan dianggap ada file yang dibutuhkan.
Kalau diingat – ingat masalah direktori instalasi Steam ini telah terjadi sejak rutinnya Windows Update pada Windows 10, selalu kena reset dan harus dibetulkan setiap kali terjadi. Kesimpulannya, lain kali aplikasinya akan tetap admin install pada drive C, cuma data gamenya pada drive lain supaya tak konflik lagi.
Kami harap memudahkan. ??