Admin lupa sejak update apa dan kapan Windows mempunyai satu tombol baru pada taskbarnya, iconnya sih 2 orang dan namanya sendiri singkat: People. Kalau dibuka karenanya deskripsinya "Your People – Pin contacts to your taskbar so you can talk to them whenever.".
Ya, dulu pas kami baca sendiri tidak cukup jelas apa fungsinya dan bagaimana caranya ngobrol pada teman yang dimaksud. Sesudah kami coba dan telusuri ini adalah sebuah semacam shortcut pada program Skype. Agak tidak cukup cocok digunakan pada Indonesia sebab jarang pemakainya, atau memang sengaja diintegrasikan supaya banyak yang menjalankan aplikasi.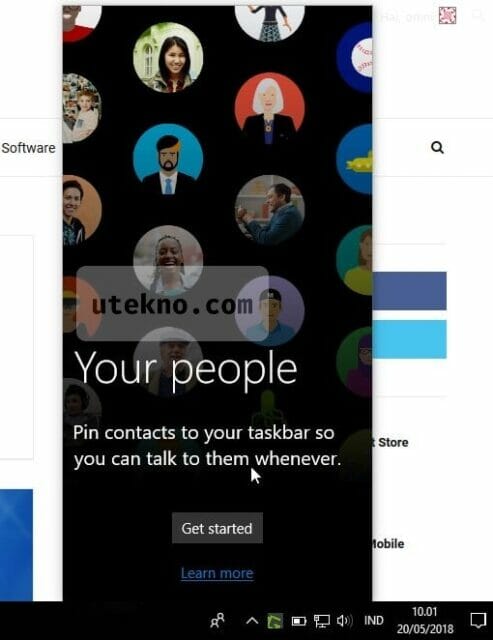 Kembali pada topik pembicaraannya. Sebab kami tak pernah memakainya, dan kadang sering salah tekan tombolnya jadi lumayan mengganggu pun. Karenanya kami mau menghilangkannya dari taskbar Windows 10.
Bagaimana caranya? Ternyata benar-benar gampang, silahkan akses Windows Settings (dapat gunakan fitur search dan isikan: settings). lalu akses/search pengaturan Taskbar layaknya pada gambar dibawah.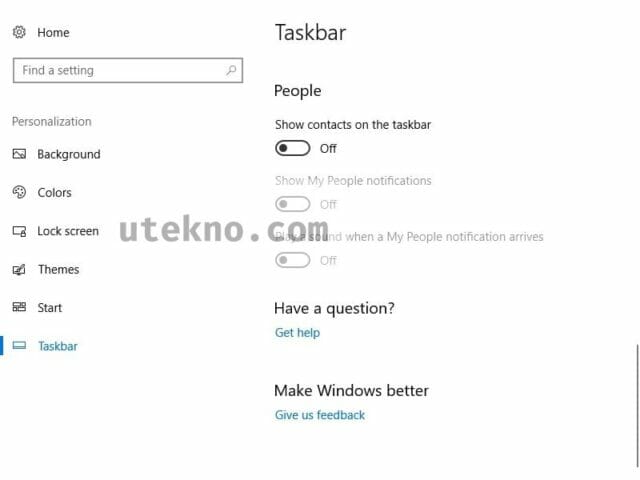 Berikutnya geser hingga ketemu bagian People, matikan semuanya: Show contacts on taskbar, Show My People notifications dan Play a sound when a My People notifications arrives.
Demikianlah dan akan seketika lenyap icon People tadi pada taskbar. Sayangnya fitur ini cuma dapat dimatikan dan tak dapat dihapus.